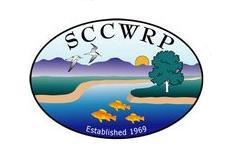 SCCWRP hydrogeologist Dr. Ashmita Sengupta has won a competitive grant from the University of Melbourne's engineering school to visit the university next year as a MERIT Visiting Scholar.
Sengupta plans to spend approximately one week at the University of Melbourne in summer 2015 interacting with faculty and delivering a seminar talk on water management in drought-prone areas. The MERIT Visiting Scholar program, sponsored by the Melbourne School of Engineering, is awarded to academic scholars of exceptional international distinction, according to program officials.
Sengupta's research at SCCWRP focuses on applying modeling techniques to evaluate and improve the efficacy and impact of Integrated Water Resource Management (IWRM) strategies, and to evaluate tradeoffs. She also models stress responses in receiving waterbodies due to watershed activities.
Sengupta was nominated for the award by research collaborators at the University of Melbourne. SCCWRP became a collaborator with the University of Melbourne through both entities' participation in the University of California, Irvine's Water Partnerships for International Research and Education (UCI Water-PIRE), an initiative funded by the National Science Foundation that seeks to strengthen collaboration between leading water-productivity researchers in southeastern Australia and the southwestern United States.
Sengupta, along with Dr. Eric Stein and Dr. Martha Sutula, represents SCCWRP in the two-nation partnership; they are working with Australian researchers on how to effectively capture and reuse water runoff and restore urban watersheds to more natural states.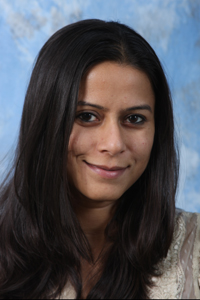 Dr. Ashmita Sengupta